From Breitbart, 6 January 2018, by Ali Waked: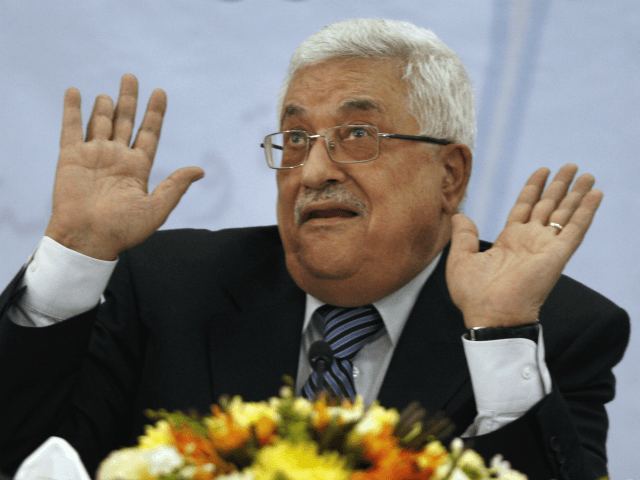 TEL AVIV — The Palestinian Central Committee will convene in the middle of this month to discuss the formation of a Palestinian strategy in response to the historic decision by President Donald Trump to recognize Jerusalem as the capital of Israel.
Jamil Mizher, a politburo member of the Popular Front for the Liberation of Palestine, the second-largest group in the PLO after Fatah, told Breitbart Jerusalem that during the meeting of the Central Committee, his organization will demand "the annulment of the Oslo Accords, a declaration to this effect and a declaration that the Palestinians are no longer bound by all the agreements, especially security cooperation and economic agreements."


...According to Mizher, the Popular Front for the Liberation of Palestine is trying to organize the committee meeting in Beirut or Cairo and not Ramallah in order to allow leaders and representatives of the terrorist groups Hamas and Islamic Jihad to participate.
"We really want the leaders of Hamas and Islamic Jihad and representatives of the Democratic Front for the Liberation of Palestine, who can't come to the West Bank, to be able to participate in the meeting because of the sensitivity and importance of the matter," said Mizher.


He added that his group has taken action "so that all the organizations will be committed to the demand to cancel the agreements signed with the occupation*, especially the Oslo Accords and all their clauses. As far as we're concerned, in action and reality, this agreement is over and it no longer has any place in light of recent developments, especially Trump's declaration regarding Jerusalem."


[*"The occupation" is a derogatory and misleading reference to Israel. Palestinian factions refuse to recognize Israel's right to exist.]


The alternative to the Oslo agreements, said Mizher, "is the obligation of all the Palestinian factions to unit around a national campaign for liberation and the removal of the occupation. There are no other options before the Palestinians besides coping with and confronting the Israeli-American project. We will need to handle them with all our power."


Last month, just a few days after Trump's speech recognizing Jerusalem as Israel's capital, the Abu Ali Mustafa Brigades, the military wing of the Popular Front for the Liberation of Palestine,
announced
that the organization will begin targeting "American targets in the Palestinian territories from Rafah in the south (on the Egyptian border), to Rosh HaNikra (on the Lebanese border) in the north" in reaction to Trump's declaration.
The Popular Front for the Liberation of Palestine is the group that in October 2001 murdered the Israeli tourism minister Rehavam Ze'evi in response to the elimination of the organization's leader Abu Ali Mustafa just a few months prior.